People & Culture
·
Aarhus/Hinnerup Headquarters
Global Training Specialist
You'll get to use your experience as a trainer and showcase your passion for sales, among other things. You'll work both tactically and operationally, translating business needs into hands-on training
Global Training Specialist
Can you ensure high quality training with measurable impact? Do you have a pragmatic approach to upskilling and development – and do you always make sure that your training resonates with the business? And does a 4-day workweek sound appealing to you?

As our global training specialist, your primary responsibility will be to develop and execute global, individualised and group programs that help fulfil our onboarding, training and development objectives.
"You'll get to use your experience as a trainer and showcase your passion for sales, among other things. You'll work both tactically and operationally, translating business needs into hands-on training solutions, ultimately shaping the way we learn and grow as an organisation."
– Tina Storm, VP of P&C
You will join the People & Culture team at our HQ in Hinnerup. From here, you will interact with managers and employees across the entire PanzerGlass organisation as well as cooperate with external vendors or suppliers within training and development.
The job will be a nice mixture of being on the "stage" as a trainer on relevant channels (online, classroom, video etc.), drive or taking part in developing new programs based on business needs including updating and creating training material.
An exciting journey with well-defined projects and goals
Throughout 2023, we have an extensive line-up of sales training developed and executed by an external consultancy (Intenz), and your first project will be to follow and learn from the external consultant and to take over the ownership of the training program. As the future owner of the program, it is your responsibility to maintain and to take the program to the next level.
Another key project will be to build and execute global onboarding programs including for new joiners in the global sales organisation. Utilising our new training platform, LearnWorlds, you will be responsible for developing up-to-date training materials.
You will also take the lead on building a new development program targeted young talents. This project is still in the pipeline, which gives you ample opportunity to influence the setup, content, and structure.
What is next, you may ask? You'll take it from here…
As you know, training is an ongoing journey, and we expect your role change with the business. Among other things, you will:
Take part in identifying and assessing the training needs of the organisation
Find ways to measure the impact of training
Develop a structure to assess employee skills and performance to identify areas of improvement
Facilitate internal network groups for knowledge-sharing and follow up
Business-driven and experienced training professional
To thrive in this role, you will need just the right balance between a positive, can-do attitude on the one hand and eye for structure and details on the other. As a fast learner, you adapt easily to change, and you are willing to go the extra mile to ensure success.

You enjoy engaging in dynamic conversations with your colleagues, while remaining structured and organised when it comes to planning and developing content. Your personal experience with sales allows you to convey your message in a convincing and trustworthy way.
Most importantly, you can understand business needs and translate these into training solutions.
We imagine that you have:
5+ years of experience from a sales organisation – preferably as both as salesperson and a trainer
Probably a degree in training, communication, or education at bachelor's level or higher
Experience from an international organisation, and you are fluent in Danish as well as English
Advanced MS Office skills – especially PowerPoint


Join a great place to work
That's not just something we say. We're actually certified and proud to be one of the best workplaces in our business and size bracket.
Our corporate values – bring passion, be positive, and have integrity – transcend everything we do. From the recruitment process to performance appraisals. From our daily business operations to business meetings with our customers. We treat people with respect and encourage agility and fast decision-making.


We want to create the best possible work environment for our employees, allowing everyone to thrive, grow and have the best work-life balance. Our current transition into a 4-day workweek is just one example of that!

Questions and application
If you have any questions regarding the position, please feel free to reach out to Tina Storm, Vice President, People & Culture, at +45 2513 3980.
We will screen candidates and conduct interviews on an ongoing basis.
Start date: As soon as possible
Department

People & Culture

Locations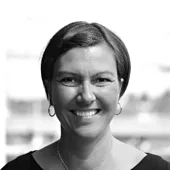 Contact
Tina Storm
VP, People & Culture – People & Culture
Aarhus/Hinnerup Headquarters
People & Culture
·
Aarhus/Hinnerup Headquarters
Global Training Specialist
You'll get to use your experience as a trainer and showcase your passion for sales, among other things. You'll work both tactically and operationally, translating business needs into hands-on training
Loading application form