CAREERS FOR EXPLORERS WITH A GLOBAL MINDSET
Our Organisation
We are an international organisation with a beating heart for sales.
We are a global company operation in countries such as such as Denmark, United Arab Emirates, China, Australia, South Africa and Poland.
We've been named one of Denmark's best workplaces for many reasons - and we constantly strive to create an innovative, fast-paced, and fun working environment.
We also have that one thing that cannot be copied - our culture. There is a very unique culture in PanzerGlass and it's characterised by 150+ colleagues from all over the world who work together as one team.
Despite our diversity, we have many things in common. We hardly ever say no, we don't see obstacles we see opportunities and we believe the sky's the limit.
Our New Workweek
We are a global organisation and one of the key purposes is to create the best possible workplace for all our employees across the world. One thing that is key to us is to ensure that there is a good work/life balance.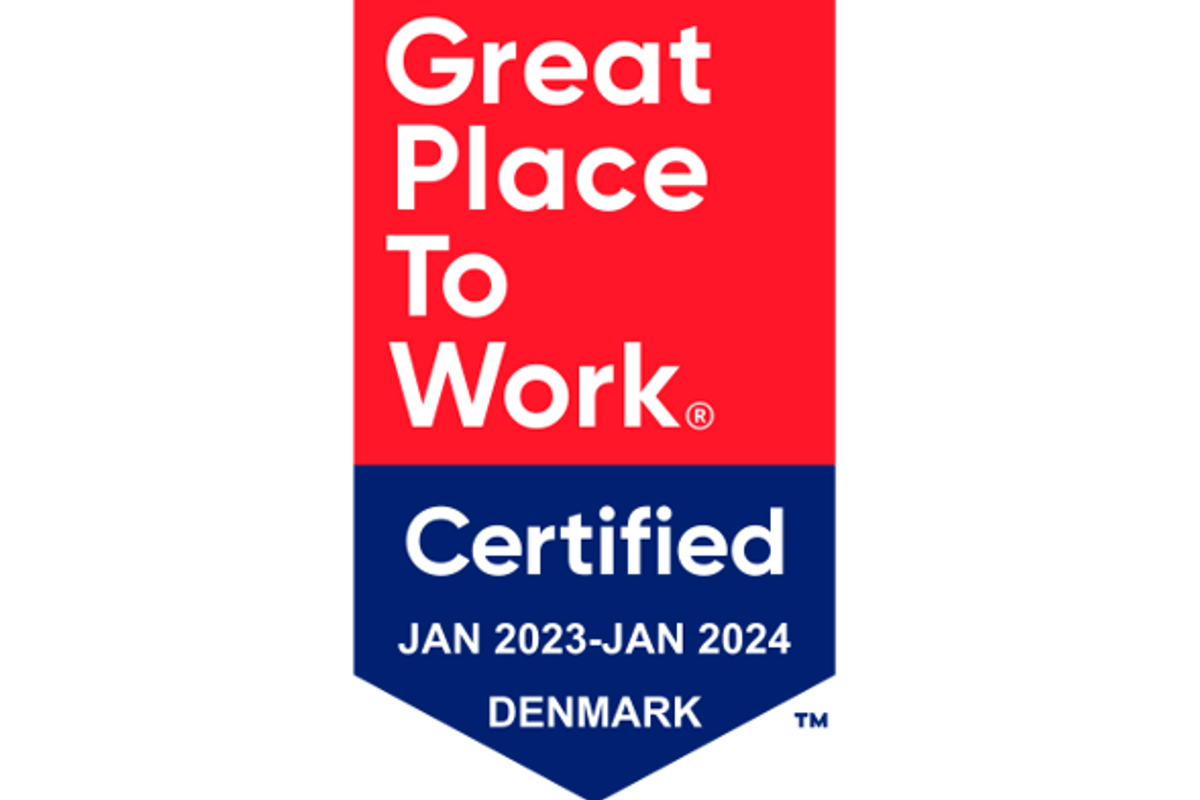 Great Place To Work®
At PanzerGlass™, we care about our people and value their opinion. Through the internationally acknowledged Great Place To Work® survey, we listen and take action on what matters to our people to continue be a Great Place To Work®.
We are proud to have been certified as a Great Place To Work® since 2017.

Corporate Values
Passionate

At PanzerGlass™, "Passion" is a key value as we always walk the extra mile for our colleagues, customers, and projects to create value. We believe that passion, a winning attitude, and talent are key values for our current and future employees. We look to hire and retain people that live these values by always bringing their A-game and who never back down from a challenge

Positivity

PanzerGlass™ is built by entrepreneurs and the pioneering spirit continues to be an integral part of our company. At PanzerGlass™, we do not focus on what is not possible. We do not see obstacles, make up excuses, and say "it can't be done". We are committed to always have a positive mindset, explore new possibilities, embrace change, and encourage agility and fast decision making. We believe a positive spirit, an open mind, and a winning attitude mean that sky is the limit.

Integrity

PanzerGlass's customers and business partners trust in our brand, our people, and our word. We strive to honor their trust by acting with integrity, always keeping our promises, and being honest. PanzerGlass™ employees are the beating heart of our company and the physical manifestation of our corporate values. They are true to their word, honest in nature, act responsible, respect others, and know right from wrong – in business as well as in life. PanzerGlass's brand and reputation are everything.